It's Back!
Ironstone Impact 2022
We will be donating $10,000 to a new charity each week, follow us on our socials to be a part of the big reveals - and take part in the community vote in December where you can choose a charity, and make a difference.

FOLLOW US ON FACEBOOK

A tradition that started in 2020 to celebrate the Ironstone Building Company's 10 year anniversary, Ironstone Impact has become an annual event where Ironstone donated $10,000 over the span of 10 weeks to 10 selected organizations that make an impact in the City of London. With each years success we find ourselves giving more and last year we gave $10,000 every week for 12 weeks!
"Allan and I want to give back to the community," said Dave Stimac, Ironstone President & Co-founder. "We are born and raised Londoners with a strong attachment to the city. We build here, we employ trades and suppliers here and we know organizations are having a hard time."
Latest Updates From
The Ironstone Team
As we will be donating to a new charity each week, you can keep up to date here on the charities we've partnered with for this year. Join us on our journey. Follow us on Facebook @IronstoneBuildingCompany to watch this years selected charities as they are revealed each week, and take part in the community vote where you can choose a charity, and make a difference.
Testimonials from past
Ironstone Impact Donations
With Ironstone as our partner, we can continue to break down violent structures with a trauma-informed, gender-based lens that includes anyone impacted by the gender-based violence cycle including trans folx, nonbinary folx and men. And while we work to break down structural inequities, we are on the front lines of response and care. Thank you, Ironstone, for helping us answer the call and agitate for change
Thank you to The Ironstone Building Company for your extremely generous donation to Merrymount Family Support and Crisis Centre. Your gift will help to ensure that Merrymount's critical supports continue to reach children and families in our community.
Our fundraising activities were limited this year due to Covid-19, so this generous gift means a lot to us. With $10,000 we can serve approximately 3000 meals—now that's community impact! We are truly grateful
Thank you, Ironstone for helping us build strength, stability and self-reliance through affordable homeownership for local families.
On behalf of the 1st Hussars Cavalry Fund I want to thank Ironstone for their very generous donation to the Holy Roller Memorial Preservation Project. The funds raised will go towards preserving the Holy Roller, which many people know is a tank that fought in the second world war, and it was home to many of the soldiers in the 1st Hussars and it brought them home safely
It is with great thanks that the Children's Aid Society of London and Middlesex accepts this generous gift to benefit both our Bright Futures Bursary program for youth attending post-secondary education and our Holiday Giving program for children, youth and families in the community
Previous Year's Selected
Charities
#IronstoneImpact2022: Week 12 – London Search and Rescue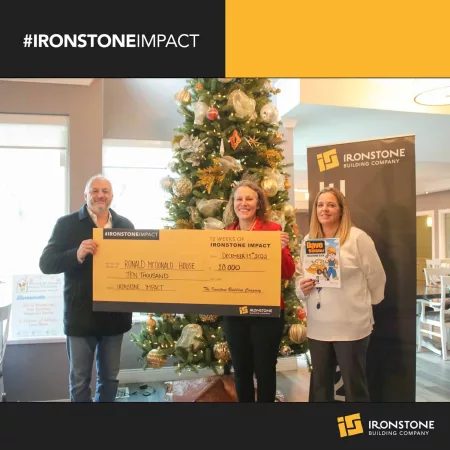 #IronstoneImpact2022: Week Eleven – Ronald McDonald House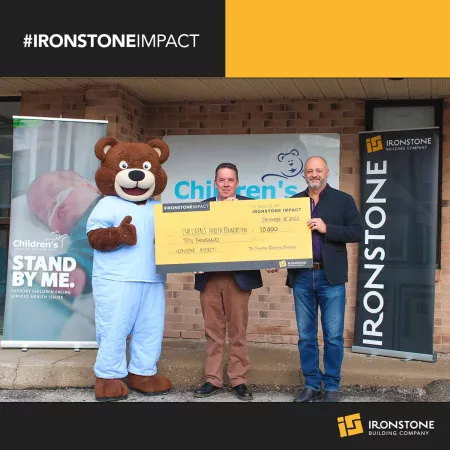 IronstoneImpact2022: Week ten – Children's Health Foundation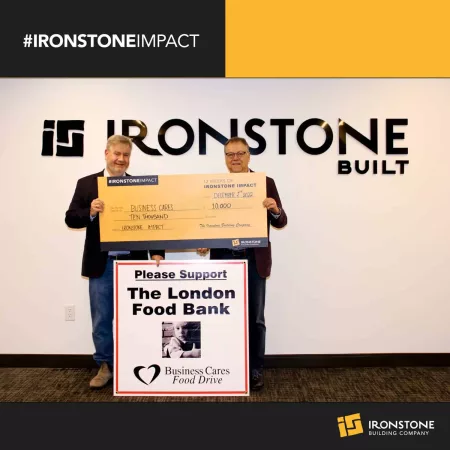 IronstoneImpact2022: Week Nine – BusinessCares Food Drive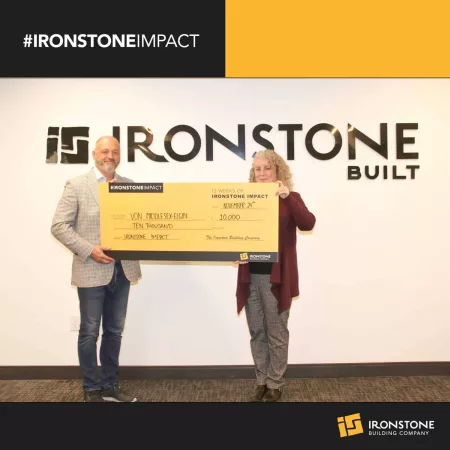 IronstoneImpact2022: Week Eight – Victorian Order of Nurses (VON)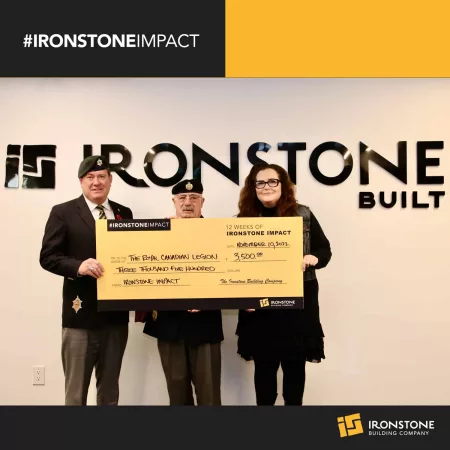 IronstoneImpact2022: Week Six – Remembrance Day (Royal Canadian Legions)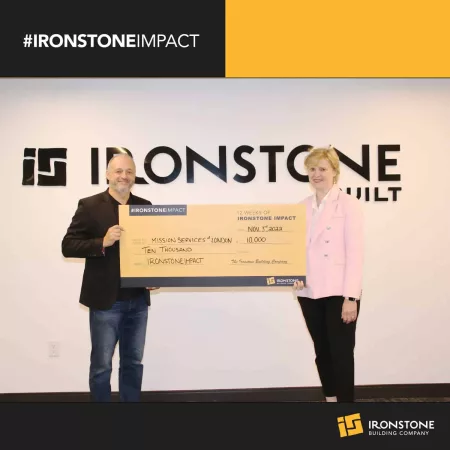 IronstoneImpact2022: Week Five – Mission Services of London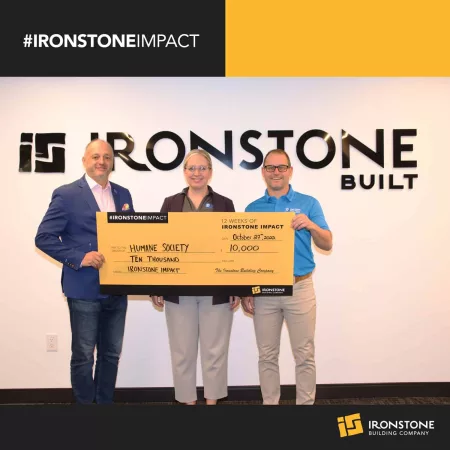 IronstoneImpact2022: Week Four – Humane Society London & Middlesex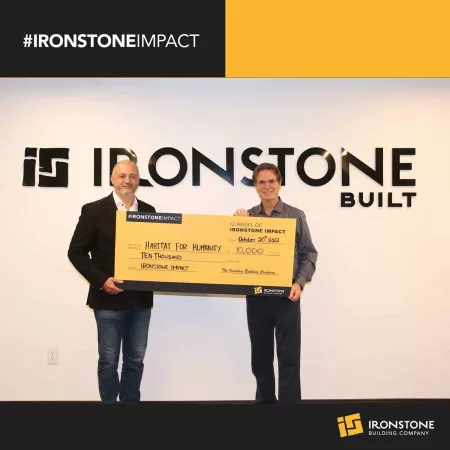 IronstoneImpact2022: Week Three – Habitat for Humanity
IronstoneImpact2022: Week Two – 24 Hours of Heroes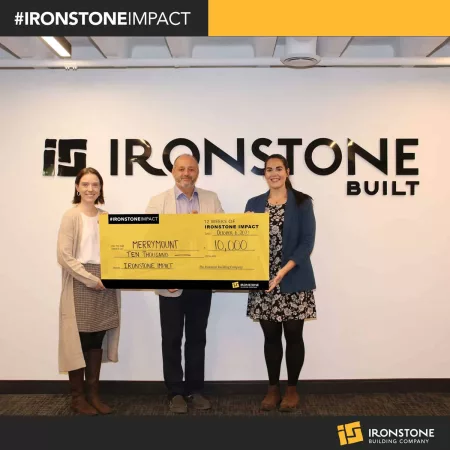 #IronstoneImpact2022: Week One – Merrymount