For week six of IronstoneImpact2021, we are donating $10,000 to Youth Opportunities Unlimited (YOU).
YOU offers a community where youth are embraced and supported to build the skills, confidence, and independence that they need to lead positive lives. Approximately 3,600 youth between the ages of 16-30 access the system of supports available at YOU each year. The services that YOU offers include basic needs and housing, access to physical, mental or dental health care, educational support, and employment support.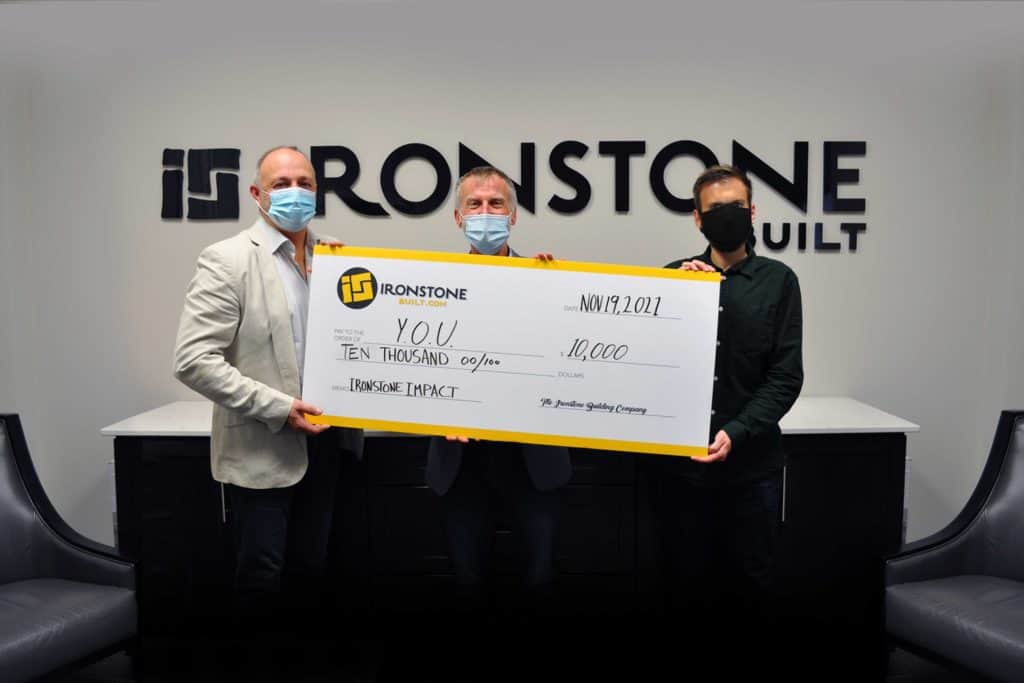 "We selected YOU to be part of our Ironstone Impact this year because we've seen first-hand the amount of people in our downtown core that need a safe place to go to for basic needs and support," says Allan Drewlo, Ironstone Vice President & Co-founder. "We want to assist our vulnerable youth in the community and are appreciative of everything that YOU is doing to make this possible."
The donations we've provided YOU from our Ironstone Impact campaigns, have been directed towards Joan's Place. YOU is set to begin construction on this 39-unit affordable housing complex at the corner of Richmond and York street in London Ontario. This housing complex will create a stable home for youth, young moms, and moms to be. In addition to providing housing, Joan's Place will bring together dozens of local organizations that offer youth primary and mental health care, addiction services, education, employment, and housing supports in an innovative Youth Wellness Hub, ensuring young people can access the key services they need at the most vulnerable tie of their lives, and as quickly and conveniently as possible. The vision of Joan's Place is to help young people escape homelessness and create new cycle, for themselves and their young families. With a wraparound model of care, this new downtown hub in London, Ontario will allow youth to be exactly that: young people – learning, gaining experience, and growing.
"Home is more than a place to live; home is a place where you're supported to grow, learn, and thrive. Ironstone's generous donation will help us deliver this promise to London's at-risk youth population, at the most vulnerable time in their lives," says Steve Cordes, CEO of Youth Opportunities Unlimited.
If you'd like to make a donation to YOU, you can do so here.
To find out which charity we will donate to next, please check back next Thursday November 25th!