To honour the brave Canadians on Remembrance Day who made the ultimate sacrifice for our country, we've selected The Royal Canadian Legion – Victory Branch, The Royal Canadian Legion Byron-Springbank Branch and Wounded Warriors to be the recipients of the donations for our fifth week of Ironstone Impact.
"We want to show our appreciation to the veterans of our country by donating to organizations that provide invaluable resources such as mental health support and healthcare services," says Dave Stimac, President of Ironstone. "With the Poppy Fund donations down due to COVID, it was also important for us to look for the organizations that directly influence the well-being of our veterans."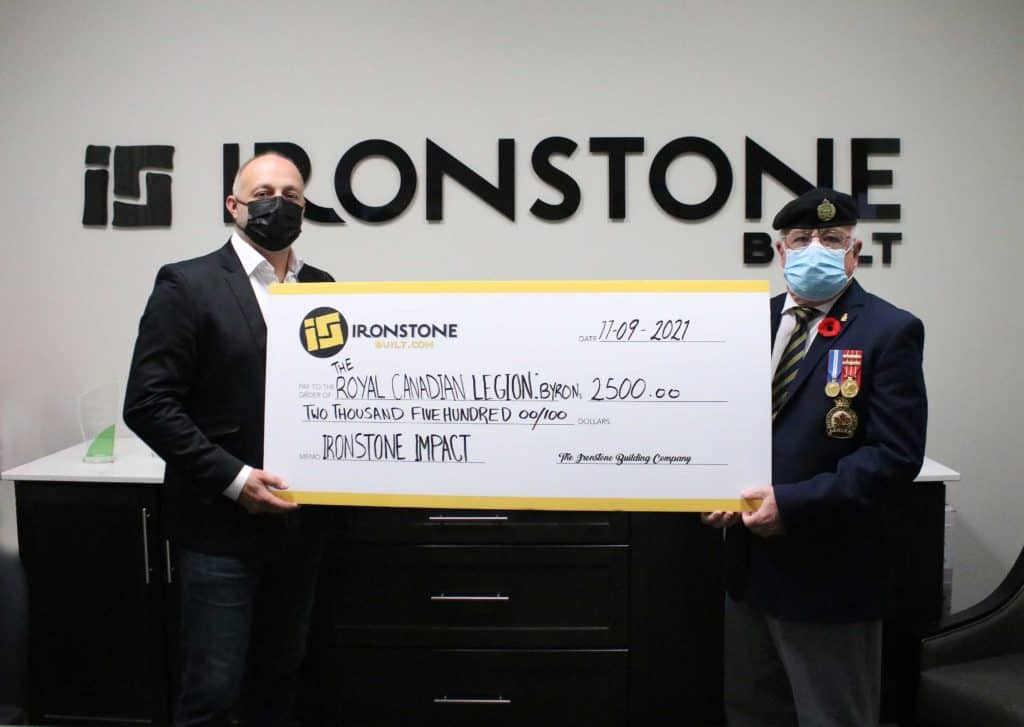 The Royal Canadian Legion Byron-Springbank was selected as a recipient of our Ironstone Impact campaign last year, and we've learned that the donation helped the Byron-Springbank Legion purchase 5 blood pressure monitors, 10 over-bed tables for Veterans in Parkwood Hospital and special equipment for Veterans living in long term care homes in the London area. This year the donation will help the Legion continue to support homeless veterans in London, provide emergency funds for veterans in need and finally, continue to look after the requirements of our Veterans living at Parkwood Hospital, Long Term Care and retirement homes.
"With the donation from Ironstone, we will be able to continue to support the veterans in need in our community. This is highly appreciated as the needs of our local veterans range from emergency funding to health support," says Wayne McGregor, 1st Vice-President of The Royal Canadian Legion Byron-Springbank.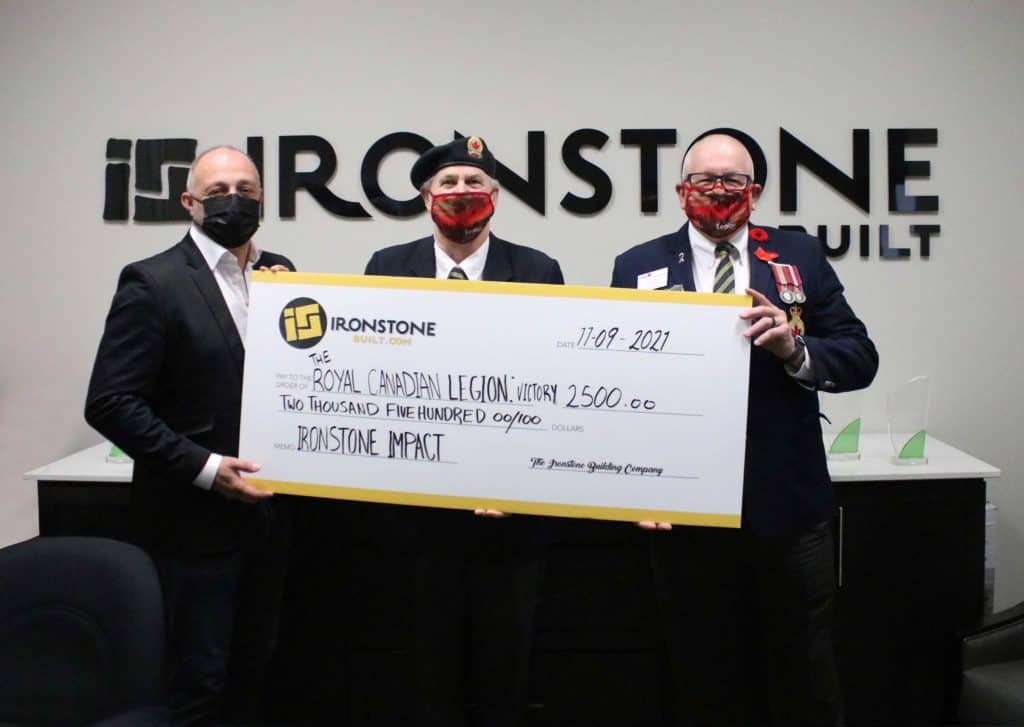 To reach even more veterans in need, we will also be donating to The Royal Canadian Legion – Victory Branch. Our donation last year helped house 10 homeless Veterans at the Residenza Ortona apartment building on Hamilton Road in London. This year, our donation will be put towards Veterans needs such as food, rent, furniture, or basic essentials.
"We want to thank Ironstone for their generous support in the past and now in the present," says Al Miller, President of Victory Legion.
Another charity we've selected this week as part of our Ironstone Impact is Wounded Warriors. As a national mental health provider, Wounded Warriors honours and supports Canada's ill and injured Canadian Armed Forces members, Veterans, First Responders and their families.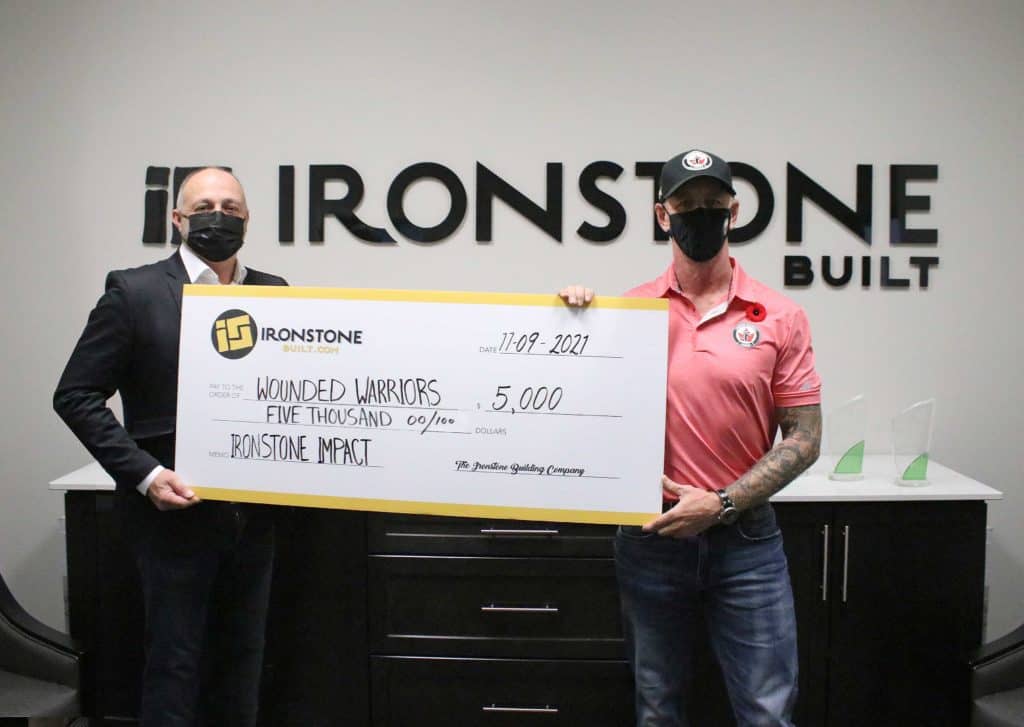 "We know that no single organization can do it all when it comes to the complexity of operational stress injuries. And we also agree on one thing that is fundamental: when a First Responder or their family member is struggling, what matters is that they receive the help they need and deserve. Ironstone's contribution will make a direct impact on London's First Responder community by supporting WWC's Before Operational Stress (B.O.S.) program delivery to it's members."
If you'd like to make a donation, you can donate to the Royal Canadian Legion, you can do so here.
If you'd like to make a donation, you can donate to Wounded Warriors here.
The Ironstone Team is honoured to thank the brave Canadians who have made the ultimate sacrifice for our country.