2020 marks Ironstone's 10th year of building homes and we are commemorating the occasion with 10 weeks of giving back. Until the end of the year, we will be donating $10,000 each week to organizations that create impact in the City of London.

Week four of Ironstone Impact falls on Remembrance Day and co-founders Dave Stimac and Allan Drewlo are honoured to contribute to three local organizations: the HOLY ROLLER Memorial Preservation Project (1st Hussars Cavalry Fund), the Victory Legion Poppy Fund, and the Royal Canadian Legion Byron- Springbank Br.533.
"On behalf of the 1st Hussars Cavalry Fund I want to thank Ironstone for their very generous donation to the HOLY ROLLER Memorial Preservation Project. The funds raised will go towards preserving the HOLY ROLLER, which many people know is a tank that fought in the second world war, and it was home to many of the soldiers in the 1st Hussars and it brought them home safely," said 1st Hussars commanding officer LCol Allan Finney. "After 75 years it is starting to rust out and we have decided that it is time to preserve and protect the tank. The HOLY ROLLER has done its job, now it's our turn to protect the tank."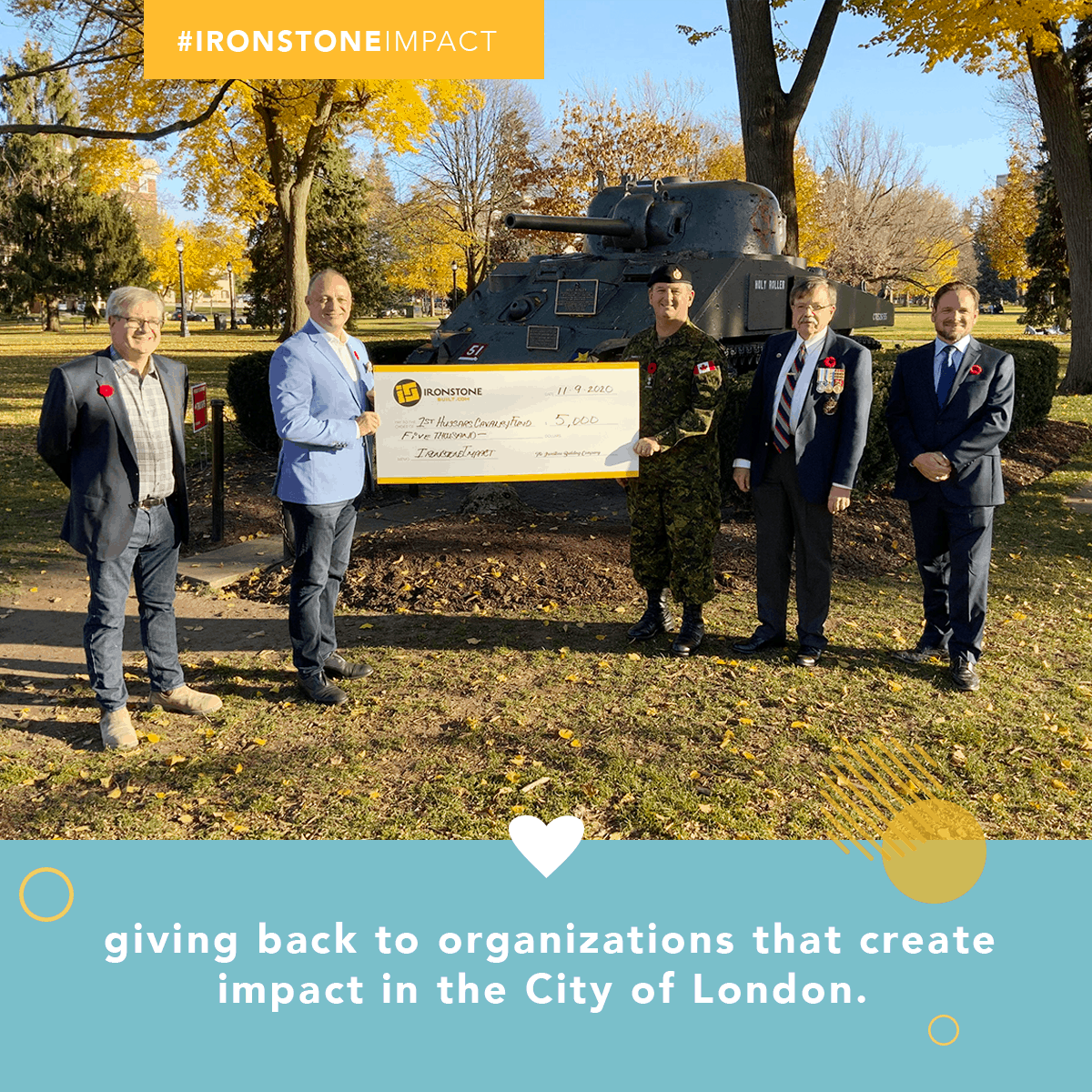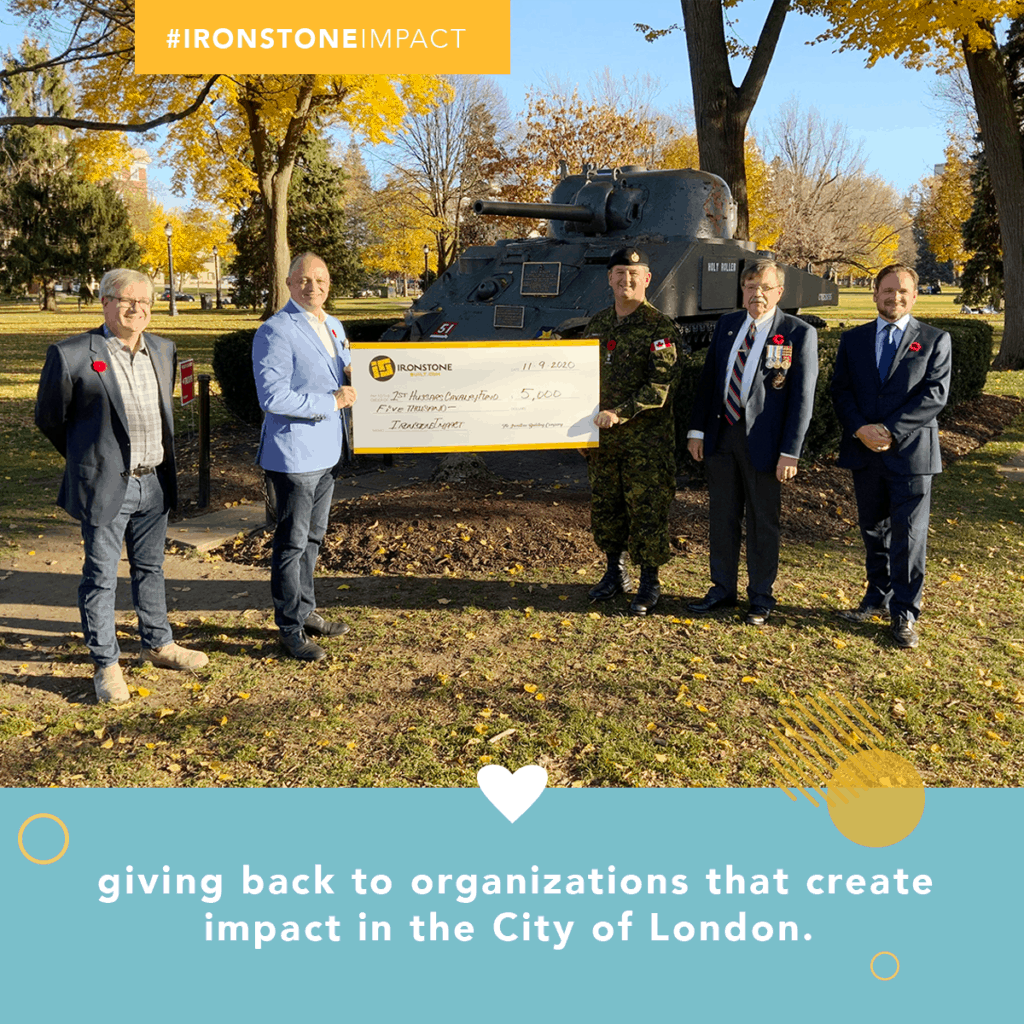 With the funds raised, the HOLY ROLLER will be preserved for another 75 years and will help Londoners continue to remember the persons who served and sacrificed for our country.
The second donation, to the Victory Legion Poppy Fund, will help house local veterans.
"Most of the funds will be going to homeless veterans in the London area," said Victory Legion Service Officer John Sluggett. "We currently have 12 housed, but we also have 10 we are trying to get housed. This donation will go a long way to supporting that endeavour."
The third donation, to the Royal Canadian Legion Byron- Springbank, will help fund the organization during a year when Poppy Fund donations are down.
The Ironstone Team is honoured to thank the brave Canadians who have made the ultimate sacrifice for our country.
Ironstone will also provide an opportunity for the public to vote for a charitable organization of their choice during the week of December 23rd.