#IronstoneImpact2020 will be donating $10,000 each week to organizations that create impact in the City of London.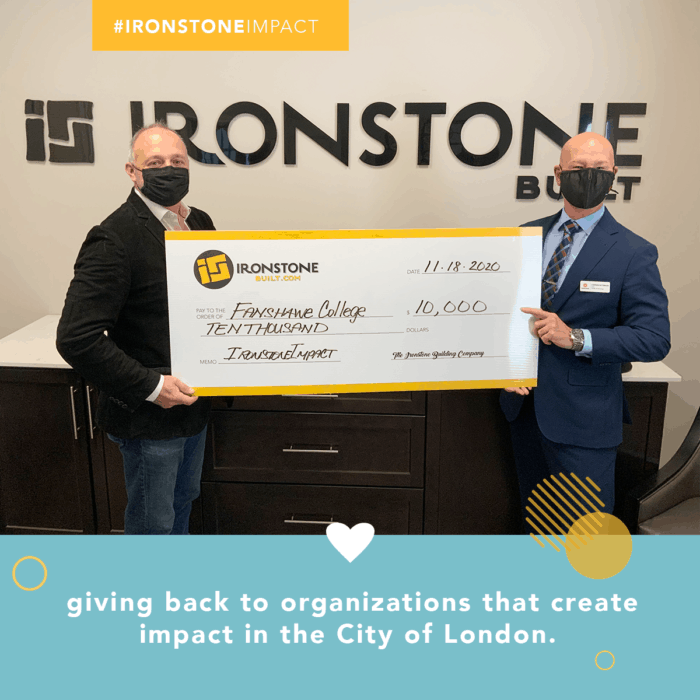 Week five of Ironstone Impact is allocated to creating scholarships for students attending the Construction Engineering Technology and Construction Project Management programs at Fanshawe College.
"Thank you to the Ironstone Building Company for your generous commitment to Fanshawe students and to our community," says Fanshawe College President, Peter Devlin. "Your support will be instrumental in ensuring students can continue to pursue their dream of a college education. Together, we are creating the skilled employees of the future."
The donation is intended to give back to the programs that help Londoners enter the construction industry.
"By setting up scholarships for Fanshawe students, we are supporting the future of the home-building industry," says Ironstone President, Dave Stimac. "We are confident that the scholarship recipients are our city's next generation of construction leaders. As an employer of Fanshawe College graduates, we know they are an impressive, hard-working group."
New donations are announced every Wednesday. Ironstone will also provide an opportunity for the public to vote for a charitable organization of their choice during the week of December 23rd. Learn more here.