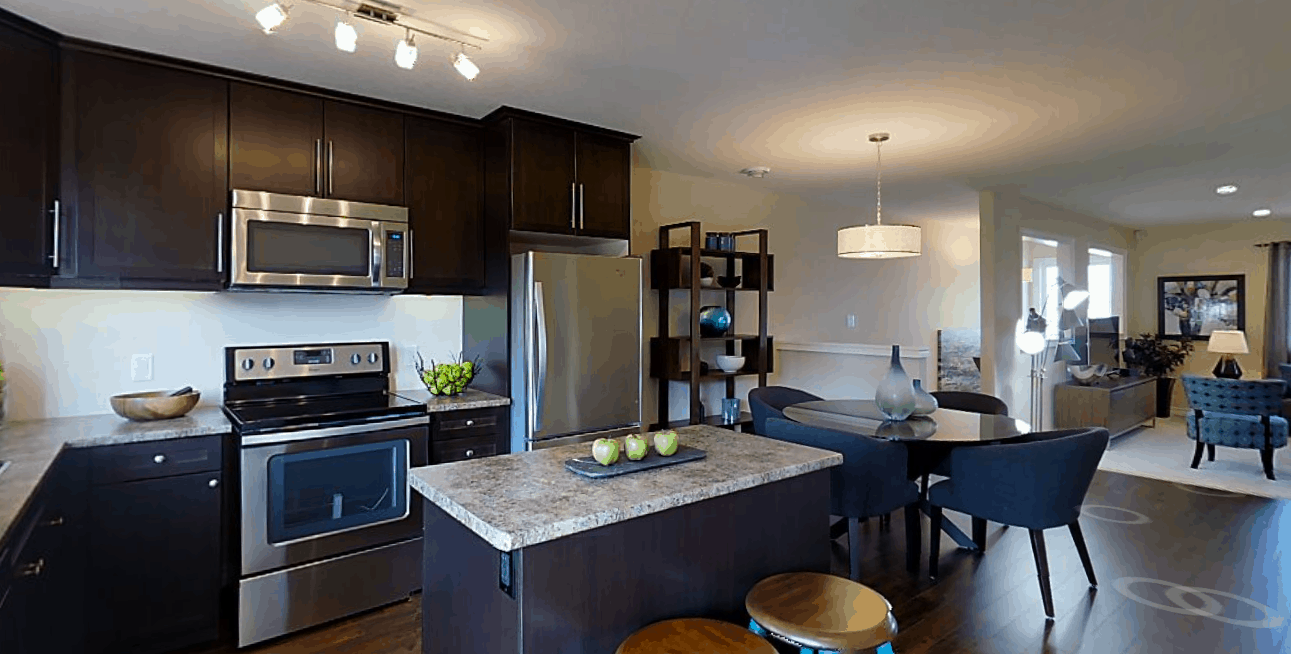 You can now take a VIRTUAL TOUR of your future Ironstone home! Our latest innovation allows you to virtually walk through the home and get a feel for the layout without leaving your desk. Want to see it from every angle? Our 3D technology allows you to navigate, turn corners, and look up and down while you're touring the space. Discover our premium finishes and award-winning design in high-quality 3D.
Woodvale's The Cedar (below) boasts 1352 sq. ft., 2 bedrooms, 2 bathrooms and starts at $214,900.
Woodvale's The Balsam (below) boasts 1343 sq. ft., 2 bedrooms, 1 bathroom and starts at $184,900.
See more about the Woodvale community here.