We are proud to announce that Ironstone Impact Week 3's prize of $10,000 will be going to Childcan, an organization dedicated to providing direct support to families facing childhood cancer. For over 40 years, Childcan has been offering financial assistance, emotional support, social programs, and funding for research closer to home. They also lead advocacy and awareness building for long-lasting change.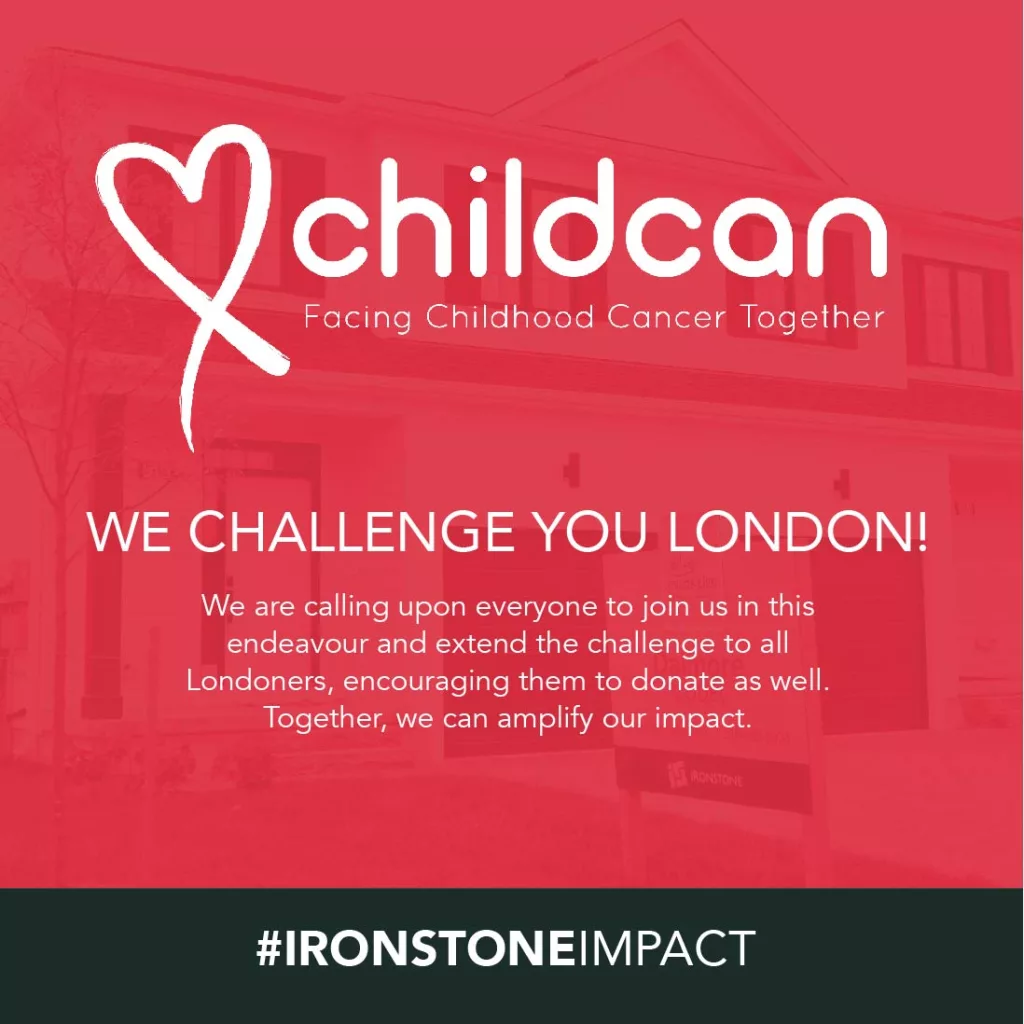 By supporting Childcan, we can make a real difference in the lives of families who are facing one of the toughest experiences they could imagine. Your contribution can help provide the unexpected expenses they face, offer a listening ear, and create new opportunities for these families to adjust to their new reality.

Join us in making an impact today by donating to Childcan or spreading the word about their work. Together we can support families across Western Ontario as they face childhood cancer.