Ironclad Pricing: An Exclusive Ironstone Advantage You Need to Know About
While purchasing an Ironstone single-family home or townhouse has many advantages, one of the main advantages we wanted to highlight today is our Ironclad Pricing. With our Ironclad Pricing, we provide our purchasers with standard finishes that are generally considered industry upgrades by others. By providing quality features upfront, it also allows us to pass savings onto our purchasers, while delivering a superior product.
Which upgrades are included as part of the Ironclad Pricing?
Stepping into an Ironstone home, you'll immediately notice our nine-foot ceilings, as opposed to the industry standard of eight feet. This makes the home feel grander and airier upon entering.
Kitchen Features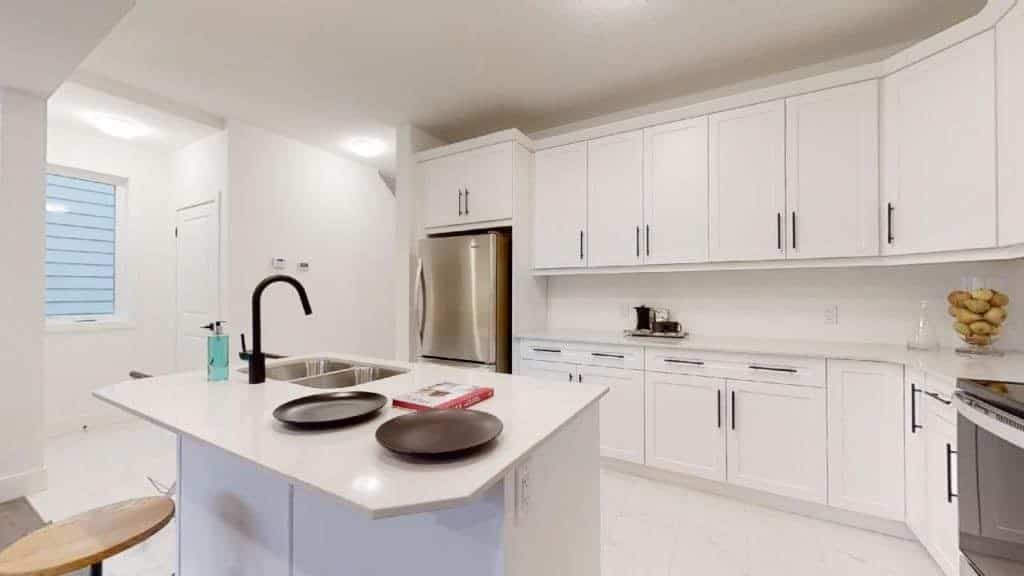 Moving into the kitchen, you'll notice the cabinetry complementing our nine-foot ceilings. Instead of following the industry standard for kitchen cabinets of 30 inches in height, but here at Ironstone we start with 36-inch cabinets and reach up to 42 inches. This equates to not only extra storage, but in some cases, an additional shelf.
Bathroom Features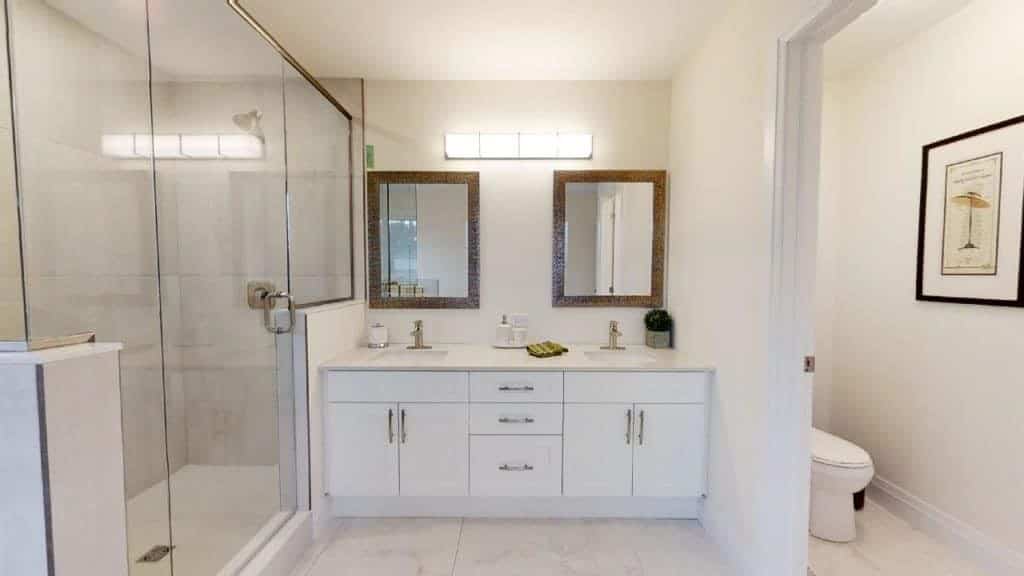 When approaching the bathroom, you'll immediately spot framed mirrors. Unlike most builders who glue frameless mirrors to the wall, Ironstone's mirrors are framed and exclusively sourced just for Ironstone. The feeling of luxury is also extended through the contemporary Moen faucets for the sink(s), shower, and/or bathtub.
Living Spaces Features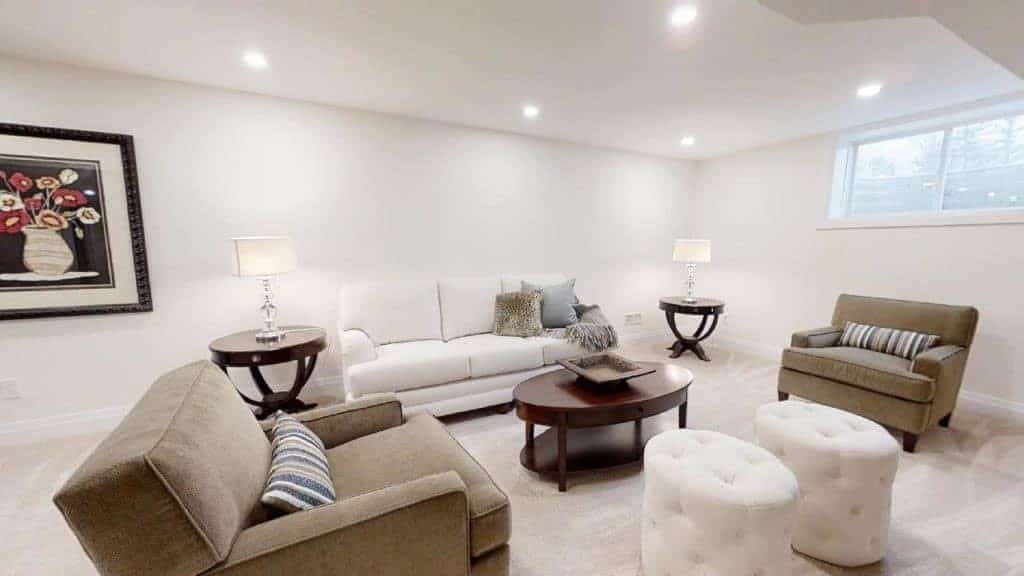 Next, let's move into the living spaces. When turning on the lights, you'll see pot lights shining throughout the main floor of the home. Very few builders add pot lights as a standard and many consider it an upgrade in the industry. Ironstone home owners, however, receive energy-efficient pot lights at no extra cost.
Want to learn more about Ironclad Pricing? Click here.