Ironstone Building Company offers a variety of options to those looking to purchase a new home in London. Whether you're in the market for a townhome or a single-family home, we provide our houses in various stages of building construction.
Our "ready-to-go" homes are quick-closing and available for fast delivery and occupancy. This allows you to work within a timeline that fits your schedule and eliminates any stages of the building process that may make you uncomfortable or quite simply stress you out.
Why buy an Ironstone ready-to-go home?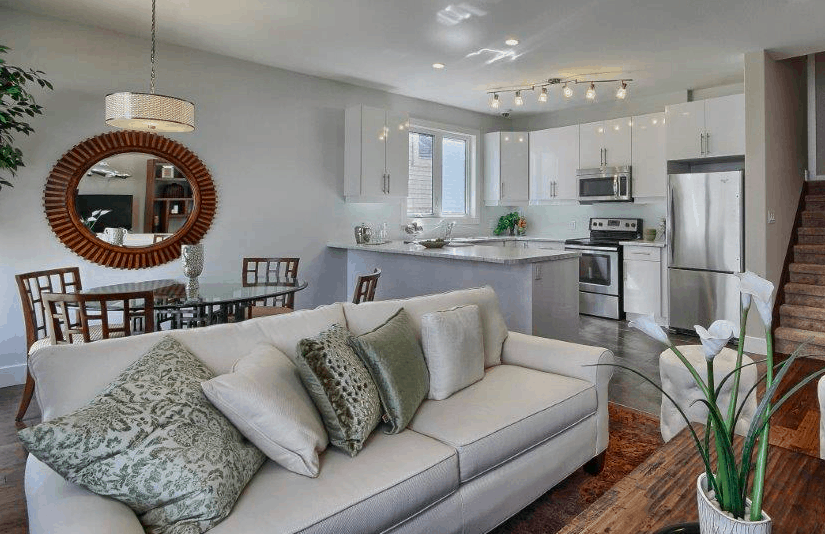 1. See it. Feel it. Love it.
We build fully-finished and furnished model homes in each of our neighbourhoods so that buyers can tour the units and get a feel for the floor plan. This allows you to see the finishes, feel the ambiance, and fall in love with your home before it's even finished.
2. Save time
How many times have people moved into a home only to spend weeks and months renovating? It's time-consuming and inconvenient for busy families. When you move into an Ironstone home everything is finished and industry upgrades are included so all you need to do is unpack.
3. Save money 
The renovation process isn't only time-consuming, it's also expensive. By moving into one of our homes that has all the industry upgrades, you're taking advantage of the savings Ironstone offers.
4. Peace of mind 
We make buying a new home easy. After purchasing the home, clients visit the Decor Centre where they pick their own finishes ensuring that they get exactly what they want.
5. Choose from a variety of closing dates
We have a variety of closing dates available so that home buyers can choose one that fits their schedule.
See our ready to go townhomes for sale HERE and single family homes HERE.